Hmong Times Sports and Outdoors
The Hmong Times Sports and Outdoors section shares information about the great outdoors in Minnesota and delivers coverage of your favorite sports team. Staying involved and active in the outdoors and sharing the excitement of our local teams helps maintain a sense of well being and community.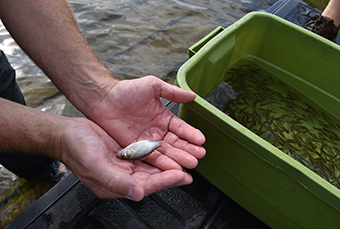 The Minnesota Department of Natural Resources recently released about 9,200 fingerling white bass into St. Paul's Lake Phalen in hopes they will grow to catchable size and help establish a naturally reproducing population.