Hmong Times Sports and Outdoors
The Hmong Times Sports and Outdoors section shares information about the great outdoors in Minnesota and delivers coverage of your favorite sports team. Staying involved and active in the outdoors and sharing the excitement of our local teams helps maintain a sense of well being and community.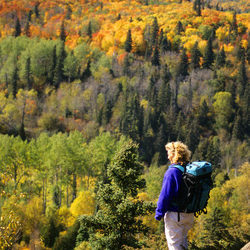 Women can hike to spectacular views of autumn colors and Lake Superior on the horizon during a three-day fall workshop that teaches a variety of outdoor skills through the Becoming an Outdoors Woman program of the Minnesota Department of Natural Resources.