Hmong Times Sports and Outdoors
The Hmong Times Sports and Outdoors section shares information about the great outdoors in Minnesota and delivers coverage of your favorite sports team. Staying involved and active in the outdoors and sharing the excitement of our local teams helps maintain a sense of well being and community.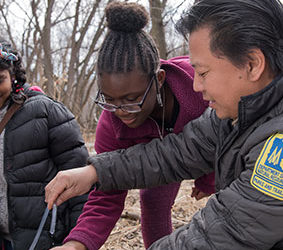 Hundreds of years ago, before there were weather reports or thermometers, Minnesota's Ojibwe Indians kept an eye on the natural world around them to tell them when Spring was on its way.