Hmong Times Sports and Outdoors
The Hmong Times Sports and Outdoors section shares information about the great outdoors in Minnesota and delivers coverage of your favorite sports team. Staying involved and active in the outdoors and sharing the excitement of our local teams helps maintain a sense of well being and community.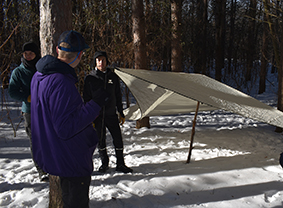 Wayne Boerner has a little secret he'd like to share with anyone who enjoys camping but likes to get away from all the other people that one sometimes finds at popular campgrounds. Try it in winter.