Hmong Times Sports and Outdoors
The Hmong Times Sports and Outdoors section shares information about the great outdoors in Minnesota and delivers coverage of your favorite sports team. Staying involved and active in the outdoors and sharing the excitement of our local teams helps maintain a sense of well being and community.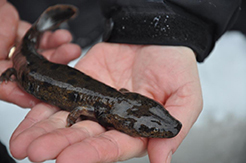 To many Minnesotans at this time of year, Winter can start to feel a little like a long road trip to Spring – are we there yet? As mammals, we humans seem to keep having to fight off the urge to slumber the winter away, to hibernate like a bat in a cave until April.