Hmong National and World News
The Hmong Times National and World section brings you highlights that affect our Hmong Community here in Minnesota. With a special attention given to honoring our veterans and their contributions to our way of life.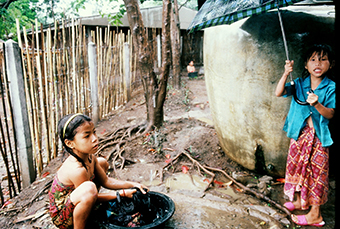 Wandering the winding footpaths and dirt roads in the Hmong refugee camps in northern Thailand decades ago, one encountered men and women busily going about their daily tasks, as we saw in the last installment of this series*. Another level of work activity was just as evident in camp, the everyday chores of children.