Today, Funny Asian Women Kollective, better known as F.A.W.K. announced that they will expand their collective. The group was originally founded in 2014 by Twin Cities artists Saymoukda Duangphouxay Vongsay, Naomi Ko, and May Lee-Yang who are writers, performers, teachers, cultural producers, and a host of other things.
Vongsay whose credits include penning the play Kung Fu Zombies Versus Cannibals said, "F.A.W.K. was created as a space where Asian women could tell their truths – raw and uncensored. We are often censored because society thinks Asian women narratives are limited to the victim, the dragon lady, or the nameless sexpot. Expanding our collective means we get to engage more Asian Pacific Islander American (APIA) women stories."
Ko, a former McKnight Fellow for Film and TV and a current Jerome Hill Artist Fellow, added, "We especially feel that in this current climate, it is important to cultivate a comedy space free of sexual harassment. We're trying to avoid having a male comic show us his backstage."
Lee-Yang whose work includes the play The Korean Drama Addict's Guide to Losing Your Virginity as well as the multidisciplinary The Dead Hmong Women Project said, "If you don't think trauma can be funny, you need to see a F.A.W.K. show. Here, nothing is off the table: how to get laid, dealing with microaggressions, and hypersexualizing Asian men to fight against emasculation."
In 2018, through a grant from the Knight Foundation, F.A.W.K. hosted a series of monthly cabarets that featured local and national APIA women performing stand-up comedy, skits, storytelling, and performance art. Patti Kameya, who performed at one of the cabarets, said, "For the first time, I made people uncomfortable and had fellow performers to back me up. Of course it was addictive."
F.A.W.K.'s new collective members also include Nicole Ektnitphong, Monika Hetzler, Lynn Hu, Marina Kittaka, May Esperanza Losloso, Kabzuag Melissa Vang, and Tsuab Yang who represent a huge spectrum of the APIA experience: Chinese, Filipina, Hmong, Japanese, Korean, Lao, Mixed Indian and White, Thai, and American.
Hetzler who has been performing at local open mics and comedy shows said, "F.A.W.K. has given me the chance to create my art and find my comedic voice in a way that is both authentic and unapologetic."
Lynn Hu added, "Laughter has the power to relieve stress, bring catharsis, and unite people. I see how comedy can be used as a vehicle for change."
F.A.W.K. exists to combat the invisibility and dehumanization of Asian Pacific Islander American (APIA) women. FAWK believes in using performance art, comedy, and storytelling to talk about controversial issues.  In addition to curating performances, F.A.W.K.'s work also extends to facilitating Clapback Workshops, which use comedy to combat microaggressions.
F.A.W.K.'s programming has been supported by grants from the Metropolitan Regional Arts Council, the Center for Urban Regional Affairs, Building More Purposeful Philanthropy, the Open Meadows Foundation, Solidarity MN, and Asian Pacific Endowment with the Saint Paul Foundation.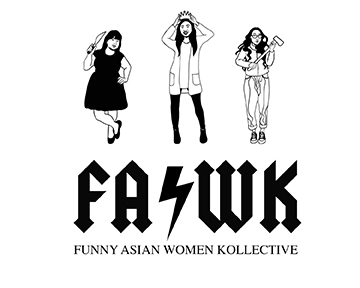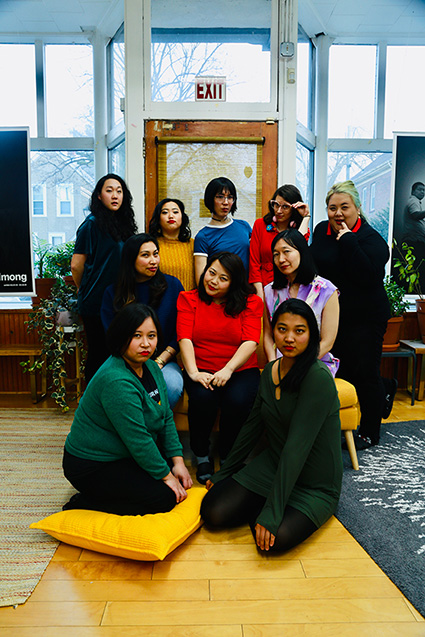 Photo Courtesy Of Kabzuaj Melissa Vang Pictured Top L to R: Naomi Ko, Tsuab Yang, Marina Kittaka, Monika Hetzler, Kabzuaj Melissa Vang. Middle L to R: Saymoukda Duangphouxay Vongsay, May Lee-Yang, Patti Kameya. Bottom L to R: May Esperanza Losloso, Lynn Hu. Not pictured: Nicole Ektnitphong