Ice fishing is one of the coolest things you can do during the winter months in Minnesota. It's like having a huge boat made of ice, which allows you to access every single part of the lake (without the expense or hassle of an actual boat). Way cool, if you ask me!
Even if you've never tried it before, it's easy to start ice fishing. All you need are a few simple tools and pieces of equipment. You'll need an auger for drilling holes in the ice, an ice fishing rod, wax worms and a bucket. An ice chisel also can come in handy. This basic, inexpensive equipment can get you started ice fishing.
Safety is critical when you're planning to take your family ice fishing. Always make sure to check on the thickness and condition of the ice. You need at least four inches of solid, clear ice for walking on, and more if you're driving a vehicle. Check out www.mndnr.gov for more guidelines.
You can use a basic hand auger to make holes in the ice, both for checking thickness and for fishing through. Sometimes you can find a cheap used auger at a second-hand store or a garage sale. You can also use a simple ice chisel to break open old used holes made by others.
Outdoor conditions are always changing, so it's a good idea to be prepared for any change in the weather. It's important to dress in layers to stay warm while you and your family are ice fishing. Not having the proper winter clothing can make ice fishing cold, uncomfortable and even dangerous. So make sure to wear a warm base layer, and don't forget the warm hat, gloves, and boots in order to avoid frost-bite.
I frequently get asked, "What's the best lake to go ice fishing?" My response is always, "The lake that's closest to your house or apartment." If you live in the Minneapolis/St. Paul metro area, you're surrounded by lakes and ponds. The DNR also has a great family fishing program called FIN (Fishing in the Neighborhood). FiN stocks small lakes with lots of fish that are fun to catch – like bluegills, crappies, perch, northern pike and largemouth bass. With more than 60 FiN lakes around the Twin Cities, there's probably one near you. Learn more at www.mndnr.gov/fin.
Another recommendation when planning your ice fishing trip is to contact your local bait shops. Local bait shops have the most up-to-date fishing reports and they can give you recommendations on where to fish, and advice on the newest and hottest baits. They also may be able to tell you about local ice conditions.
So get on out there and give it a try. When life gives you lemons, it's said, you're supposed to make lemonade. And when Nature gives you ice, go ice fishing! You'll be glad you did.
Ray Ruiz is a Fishing and Hunting Skills Liaison for the Minnesota DNR's Division of Fish and Wildlife, focusing on outreach to Minnesota's Latino communities. An avid outdoorsman and accomplished angler with experience in marketing and education, Ruiz holds a Master of Arts degree in Latin American Studies from the University of Minnesota.
Winter Fun
Want to get out and have some real winter fun? Here are some upcoming ice fishing events that you and your family can enjoy. Please make sure to call or go online for more information.
Phalen Freeze Fest – Saturday, Feb. 23, 1 to 4 p.m., at the Phalen Lakeside Activities Center, 1530 Phalen Dr., St. Paul. The Phalen Freeze Fest is an annual celebration of winter, featuring a variety of winter activities including ice fishing, fire building, cooking over a fire, kicksleds, and more! Free and open to all. More info: tinyurl.com/FreezeFest2019
Ham Lake Snowbowl – Saturday, Feb. 9, 10 a.m. to 3 p.m., at Ham Lake Park, 1843 153rd Avenue NE, Ham Lake. Ice fishing, broomball, fat tire bike races, kids' sledding hill, snow sculpting and more.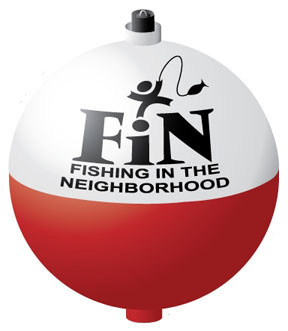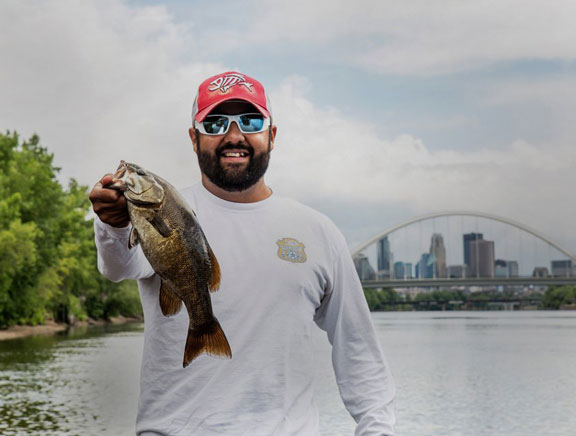 Ray Ruiz is a Fishing and Hunting Skills Liaison for the Minnesota DNR's Division of Fish and Wildlife