Four Hmong Leaders Named 2019 Bush Fellows
By Sara Marie Moore
Four of 24 Bush Fellows selected by the Bush Foundation from across Minnesota, North Dakota and South Dakota are Hmong-Americans this year.
The Hmong winners are Bo Thao-Urabe, of Eagan; Ia Xiong, of White Bear Lake; Tou Ger Xiong, of Woodbury; and KaYing Yang, of St. Paul. The 24 recipients of the awards were chosen from 684 applications, according to the Bush Foundation. Staff, Fellowship alumni and other leaders took part in the selection process.
The monetary awards for learning experiences are given to visionary leaders who plan to solve problems in their communities, according to the Bush Foundation. The foundation gives Fellows up to $100,000 for up to two years to pursue educational leadership experiences. Recipients can use the funds for workshops, training, resources or advanced education.
The Bush Foundation was founded in 1953 by Archibald and Edyth Bush, wealthy Minnesotans who had no children. They wished to invest in the future of the region. Early projects included healthcare, early childhood education, leadership development and the arts. The foundation still uses the Bush's assets, mostly 3M stock, to fund its Fellows.
"The Bush Foundation believes the well-being of our region is directly impacted by investing in individual leaders," said Bush Foundation Leadership Programs Director Anita Patel. "We look to these 24 Fellows to help shape a better future for their communities."
Bo Thao-Urabe
Bo Thao-Urabe, of Eagan, is leader of the Coalition of Asian American Leaders. She inspires others to develop community-centered solutions that bring about meaningful change. She wants Minnesota to be an inclusive, thriving place for all communities. As a young immigrant to the U.S., she learned quickly how to help her family succeed in a system that lacked understanding of and commitment to refugees.
To become a stronger thought leader for her community, especially the next generation of Asian American leaders, she will take time to determine how to best tell and share the lessons she's learned on her leadership journey. She will also study the emerging field of solidarity economics to shed light on invisible practices employed by cultural communities to improve collective life.
Ia Xiong
Ia Xiong, of White Bear Lake, is a psychologist. She is passionate about addressing multicultural considerations in trauma-informed care. She wants Hmong people to have access to culturally appropriate mental health services to heal from remnants of historical trauma. While her community shows higher rates of mental health concerns than the general population, they also show much lower rates of using mental health services. She wants to address this gap through innovative methods to reduce barriers to care.
To strengthen her leadership as a healer in her community, she will deepen her understanding of traditional Hmong healing practices and study online platforms for delivering culturally relevant, effective mental health care.
Tou Ger Xiong
Tou Ger Xiong, of Woodbury, is a Hmong American storyteller, artist and activist. He is called to a life of public service and social justice activism. He shares his personal stories across the country to build cultural competency and address racial discrimination. He sees that his community has achieved some level of the American Dream but that Hmong people still face disparities in employment, educational achievement, and home and business ownership.
To amplify the voices of his community and serve as a force for change, he will document his civic engagement and anti-racism work to share with new generations of activists. He will also earn his master's degree in public affairs and seek a public service role that directly impacts policy.
KaYing Yang
KaYing Yang, of St. Paul, is a community advocate. She believes that her community's prosperity and collective well-being will be maximized only when there is true gender equity. She also wants to be a force in the movement to shape policies that are equitable and inclusive of indigenous peoples and people of color.
To provide innovative and strategic leadership for her community, she will study successful approaches to gender justice in cultures around the world and strengthen her community organizing abilities with new knowledge of public policy making. As a long-time community advocate, she will work with her extensive network of leaders to document their social justice contributions as a source of inspiration for the next generation.
2020 Applications Open In September
The Bush Foundation will begin accepting applications in September for the 2020 Bush Fellowship awards. Minnesotans age 24 and older may apply. It is also open to residents of North Dakota, South Dakota and the 23 native nations in the area. For more information visit www.bushfoundation.org.
Notable Bush Fellowship alumni include former Minnesota Governor Arne Carlson; former special assistant to President Obama for Native American affairs Jodi Gillette; Minneapolis City Council Member Andrea Jenkins; author and storyteller Kevin Kling; Amelia Franck Meyer, named one of People Magazine's 25 Women Changing the World; South Dakota poet laureate Lee Ann Roripaugh; James Beard Foundation Book Award winner Sean Sherman; and playwright August Wilson.
All photos courtesy of the Bush Foundation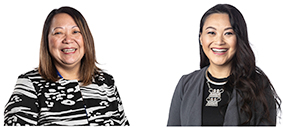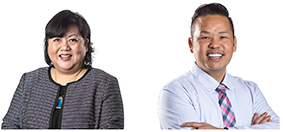 KaYing Yang and Tou Ger Xiong